CAMEROON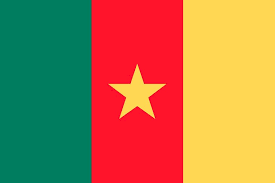 CAMEROON
Cameroon is part of the Central African Economic and Monetary Community (CEMAC).
Cameroon is a country in central Africa, the capital of which is Yaoundé, with a population of around 28 million, and French as the official language.
Cameroon is part of the Economic and Monetary Community of Central Africa (CEMAC),
Medicines and other health products (such as medical devices) can only be imported after registration.
Cameroon drug market
The African market in general is a market with high import volume, in Africa local production represents only 3% of world production, while the market is in full expansion and the demand always greater.
Cameroon imports nearly 90% of its needs. Knowing that the market is estimated at more than 100 billion CFA francs.
Arema offers you the possibility of carrying out market research and field surveys according to your needs
Registration of Medicines in Cameroon:
The registration dossier must be in CTD format and must be in French for some parts.
The authority governing the registration of medicines: Directorate of Pharmacy and Medicines and Laboratories (DPML), website: https://dpml.cm/index.php/en/
The registration of drugs depends on the acceptance of the deposit at the level of the DPML and the level of compliance of the file and requires 12 months to 24 months.
AREMA offers you total assistance for the registration of your medicines in Cameroon.
We provide regulatory services from the regulatory intelligence, preparation and translation of your dossier, the deposit, follow-up and registration of your various products until the establishment of a system of pharmacovigilance and post-marketing monitoring .
In order to initiate any collaboration or for any consultation you can contact us by:
• Our contact form: http://www.arema-international.com/contact.php or
• email info@arema-international.com